New!! Online Nail Courses Coming Soon!!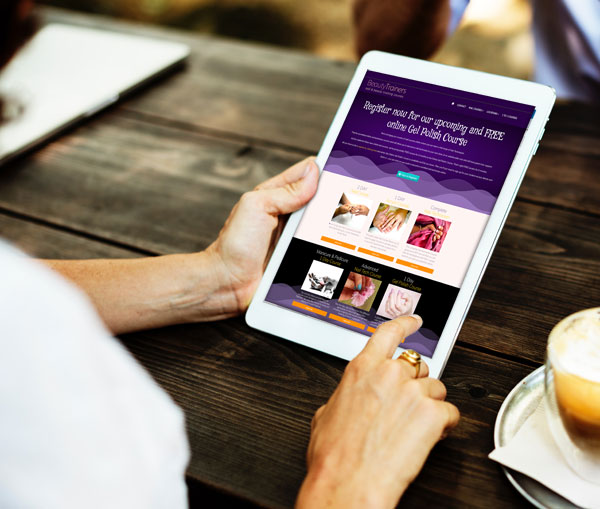 We have some exciting up and coming news.
We're going to be introducing a range of nail courses online.
The online nail tech courses are especially for those students who find it difficult to get to an attendance course. Whether it's because of family commitments, transport issues, course location of timing.
The forthcoming certified nail technician courses online will be just as in-depth as the attendance courses; with a range of learning materials available to access over the internet.
We'll have acrylic nail courses online, online gel nail course, together with nail art and advanced techniques; as well as online manicure and pedicure courses available.
These will be nail courses for beginners online and as they are accredited you'll be able to gain insurance through our partner.
You can become a certified nail technician online and have access to your course whenever it's convenient for you. That means you can learn at your own rate and really take in all those nail techniques you'll learn.
Support will be available from your tutor, should you need any help and assistance and the nail community techs can also help each other through the forum.
Assessment
Yes, you'll still need to pass an assessment for your online nail tech course in order to receive your certificate.
We're currently in the process of establishing our assessment criteria and will post the information prior to the online nail courses being advertised.
Prices
Our online certified nail technician courses will be priced incredibly competitively. Because we can keep our costs down compared to the attendance nail courses we'll pass those savings onto our students.
The nail technician classes online will outline all the costs and enable you to decide which option is best for you.
What You'll Need for Your Online Nail Tech Course
So, you're ready to work for your new nail certificate online, but what are you going to need beforehand? Here's a list of those things you'll need to ensure you have a great learning experience: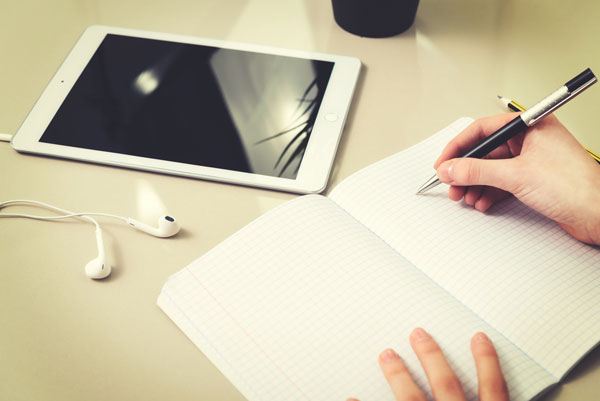 Good internet connection
Depending upon which course option you choose, you'll need decent broadband or 4g connection speed - especially if you choose the multimedia options.
A smartphone, tablet, laptop, PC or Mac
Stand for your smartphone or tablet
Whether you use a book or dedicated stand, you'll need something to hold your device steady at an angle that's easy to see whilst you're practising. Whether that's watching the training videos or recording your work. We'll have some discounts available as well for some good quality and inexpensive stands you'll be able to buy.
Webcam
If you're using a PC or Mac without an in-built camera.
A Model
You'll need someone to work on whilst you do your training and also for your assessments.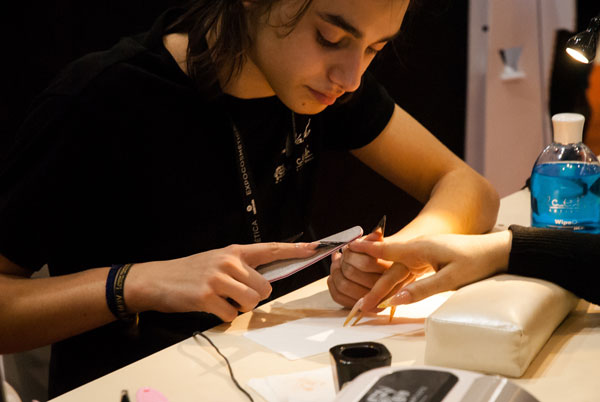 Nail Kit
Whether it's the online gel polish course or the acrylic nail course online or any of the nail technician classes online then you're going to need kit. Currently, our nail courses online do not come with a training kit and you'll need to source this yourself.
Each course will show exactly what you'll need to buy for your course - so you'll be able to source all the items yourself and get exactly what you need.
However, to make it easier for you to source the right kit for your online nail course we have partnered with a nail product supplier to provide the kit you'll need for each nail course for beginners online. Best of all, we've negotiated a special deal on the kits which will give you a percentage off when you buy through the website. It just makes it easy to get the kit you want at what we hope are the best prices around.